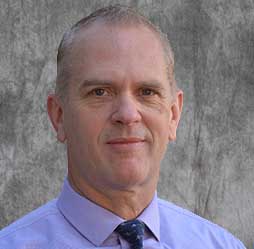 John Roth Dean of Academic Affairs
Communication to Students and Faculty RE: COVID-19
The arrival of the COVID-19 virus in the Bay Area has required many difficult and significant adjustments by students, parents, businesses, educational institutions, and health care providers in response to guidance from the state and county. Most recently, Contra Costa County has issued a mandatory health order directing people to shelter at home, except when providing or receiving essential services, through April 7, 2020, and then statewide measures were announced later the same week. [Go to https://www.contracostahealth.org/ for additional information.]
In response to these state and county public health directives, and for the safety of our valued students, faculty and staff, KPSAHS is making adjustments to its Spring 2020 instruction as noted below:
Courses scheduled for face-to-face lecture (or "didactic") instruction will transition to the online modality effective March 30, 2019. Online instruction will continue until KPSAHS believes it is safe for our students, faculty and staff to return to campus.

You will receive information from your instructor(s) about accessing online course materials and technology-enabled synchronous discussions and/or lectures.

Laboratory courses are suspended while shelter-in-place measures are in effect through April 7, 2020. Additional guidance will be provided based on public health guidelines after this date.

The suspension of all clinical education remains in effect, and we will provide an update when the situation changes. 
Student schedules for Spring 2020 will reflect days and times for didactic instruction, with labs and clinical class times omitted until more information is available.
The KPSAHS campus is closed and will remain so while the shelter-in-place order is in effect. Faculty and staff can be reached via email, and a directory by functional area is provided on page four of the KPSAHS student handbook ( http://kpsahs.edu/student-handbook  ).
In addition, program start dates for phlebotomy and sonography students have been moved from the Spring 2020 quarter to the Summer 2020 quarter.
We will keep you posted as we receive new information, and please do not hesitate to reach out to your program director should you have specific questions.
Stay safe.
Sincerely,
John Roth
Dean of Academic Affairs
Kaiser Permanente School of Allied Health Sciences
938 Marina Way South, Richmond, CA 94804