Updated Communication to Students and Faculty RE: COVID-19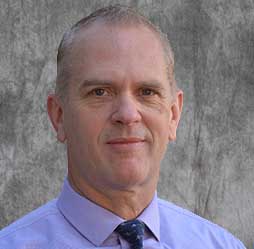 John Roth Dean of Academic Affairs
We hope you continue to stay safe and follow the CDC guidelines around masks, sanitizing and hand washing, and social distancing. Contra Costa County lifted its stay-at-home order in January 2021, but still limits the size of indoor and outdoor gatherings as well as access to various activities (see Contra Costa County Openings at a Glance for a complete list here).
In response to changing state and county public health directives, and for the safety of our valued students, faculty, and staff, KPSAHS changed its Spring 2021 instruction as noted below:
Face-to-face lecture (or "didactic") instruction will continue to be online until limits to crowd sizes are lifted and KPSAHS believes it is safe to return to campus.

You will receive information from your instructor(s) about accessing online course materials and technology-enabled synchronous discussions and/or lectures.

Laboratory courses have resumed on campus but are limited in size (no more than 10 students are allowed in a lab at any time).

Clinical education has resumed.
The KPSAHS campus is open but strictly following all CDC guidelines for screening, masking, sanitizing, social distancing, and maximum crowd sizes.
We will keep you posted as we receive new information, and please do not hesitate to reach out to your program director should you have specific questions. Faculty and staff can be reached via email, and a directory by functional area is provided on page four of the KPSAHS student handbook.
Stay safe.
Sincerely,
John Roth
Dean of Academic Affairs
Kaiser Permanente School of Allied Health Sciences
938 Marina Way South, Richmond, CA 94804