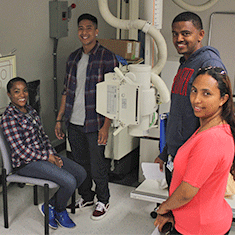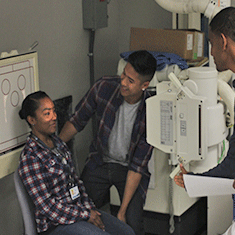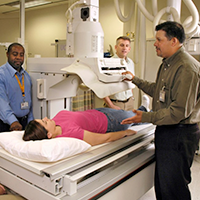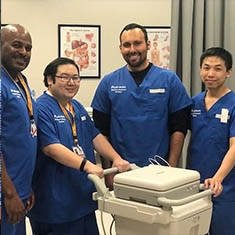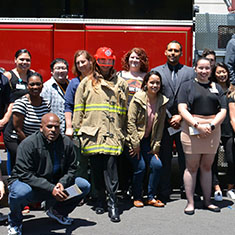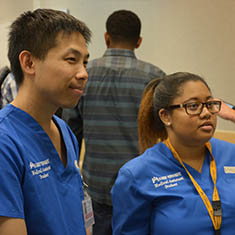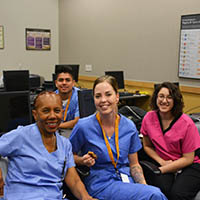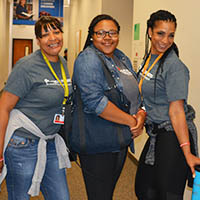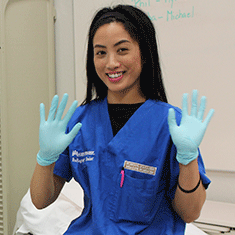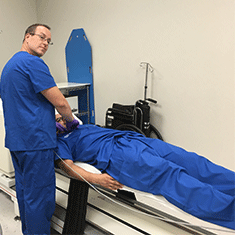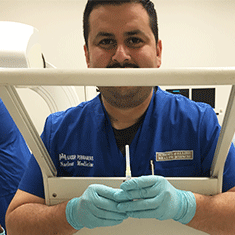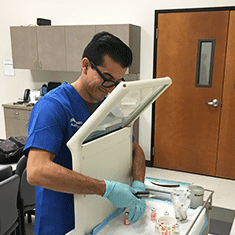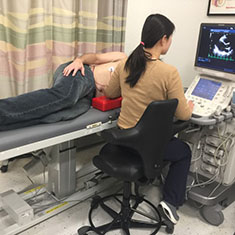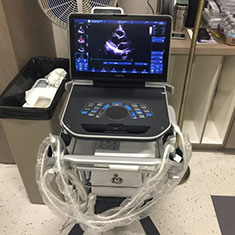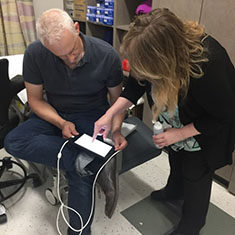 Welcome to the Radiologic Technology Program
Radiologic Technology Day and Evening Applications.
If you are excited about becoming an well-rounded, knowledgeable Radiologic Technologist, this is the program for you.
Radiologic Technologists are trained healthcare professionals who perform medical imaging to assist a physician in diagnosing a patient's injury or illness. There are many components to obtaining high quality diagnostic images such as proper use of the equipment, positioning of the patient, selecting adequate technical factors, following radiation safety regulations, etc.
Our rigorous program will provide you with hands-on training in various medical facilities throughout Northern California in addition to what is taught in the classroom. Please view this Radiologic Technology Information Session module for more details.
Radiologic Technology is offered as a day or evening program.
Mission Statement
We are committed to shaping compassionate radiographers dedicated to a future of meeting diverse healthcare needs within the community.
Educational Goals
Students will be clinically competent.

Students will use critical thinking and problem-solving skills.

Students will demonstrate effective communication skills.
Program Learning Outcomes
Successful program graduates will demonstrate the following attributes:
Graduates will be able to accurately position patients.

Graduates will apply appropriate radiation protection practices.

Graduates will be able to adapt and perform non-routine procedures.

Graduates will competently evaluate and analyze radiographs.

Graduates will demonstrate effective oral communication skills with patients.

Graduates will demonstrate effective written communication skills.
Program Details
Click on the catalog icon to the right to view additional details about the radiologic technology program.
Program Effectiveness Data
Program effectiveness data (credentialing examination pass rate, job placement rate, and program completion rate) is reported annually to the Joint Review Committee on Education in Radiologic Technology (JRCERT) based on their reporting criteria, which may differ from that used by other agencies. The link below provides the most current data reported to JRCERT: Radiologic Technology Program Effectiveness Data
Accreditation
The Radiologic Technology program at the Kaiser Permanente School of Allied Health Sciences (KPSAHS) is accredited by the Joint Review Committee on Education in Radiologic Technology (JRCERT). The most recent site visit from JRCERT was in April of 2017. As a result, the program was awarded the maximum accreditation for a period of eight years. The next scheduled JRCERT site visit is April of 2025.
Joint Review Committee on Education in Radiologic Technology (JRCERT)
20 N. Wacker Drive Suite 2850
Chicago, IL 60606-3182
Phone: (312) 704-5300
Fax: (312) 704-5304
www.jrcert.org
Approval
KPSAHS's Radiologic Technology program is also approved by the Radiologic Health Branch (RHB) within the Radiation Safety and Environmental Management Division of the California Department of Public Health.
Department of Public Health Radiologic Health Branch
P.O. Box 997414, MS 7610
Sacramento, CA 95899-7414
www.cdph.ca.gov/Programs/CEH/DRSEM/Pages/RHB-Schools/X-Ray.aspx