COVID-19 Resources
We invite you to check out these resources that are available to our students and our communities during the COVID-19 public health crisis.
Disclaimer: Due to the fast changing situation, information listed here may not reflect the latest updates. Resources listed here are not affiliated with KPSAHS. These resources may or may not require an application and may have various eligibility requirements. Contact the organizations directly with questions.
Letter from the Dean RE: COVID-19 Resources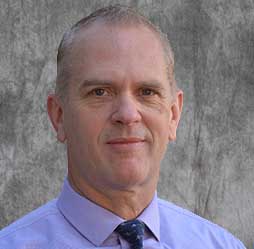 John Roth Dean of Academic Affairs
Dear KPSAHS Valued Students,
At KPSAHS we know academics – lecture, lab, clinic – are only part of the story. While working toward educational and career pursuits, you may juggle schoolwork with jobs, commuting, childcare, and family responsibilities. We understand that these are just a few of the areas that may challenge your ability remain focused and achieve your academic and professional goals.
KPSAHS wants to refer you to resources to help you succeed. From counseling through Kaiser Permanente's Employee Assistance Program (EAP), to financial resources, childcare options, career guidance and more, we will partner with you each step of the way.
Learn more about the resources below. If you need assistance in an area for which you do not find a link, please email academic.affairs@kpsahs.edu for assistance.
We wish you continued success throughout your academic pursuit and beyond.

Sincerely,

John Roth
Dean of Academic Affairs