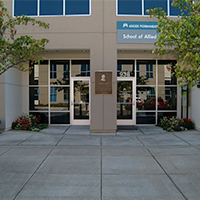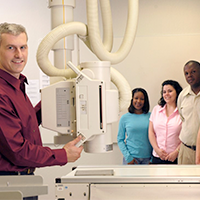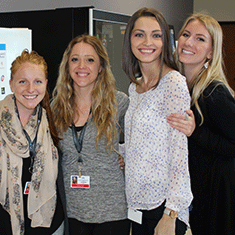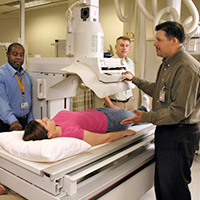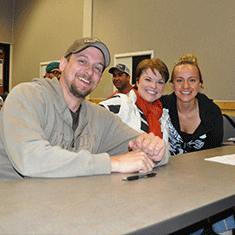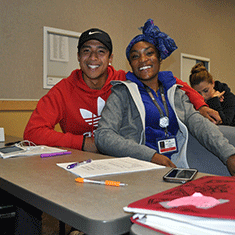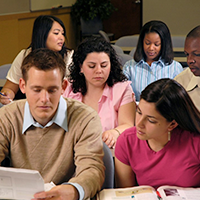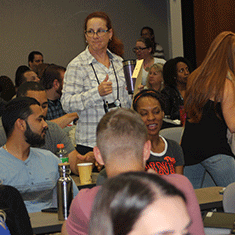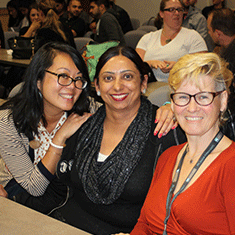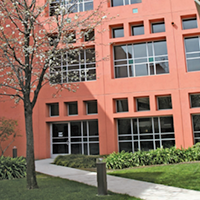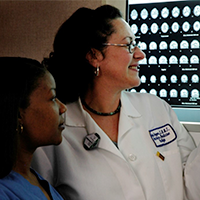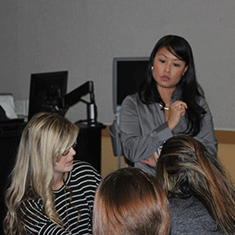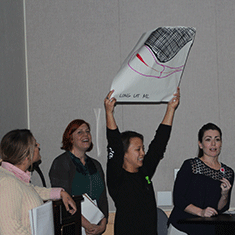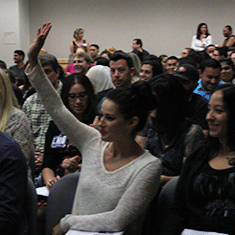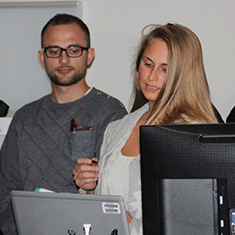 Admissions: KPSAHS Degree Programs
Admissions to KPSAHS programs is a selective process. All aspects of a student's record are evaluated in making an admission decision, with an emphasis placed on a student's academic success and potential. All components of the application must be completed prior to review by KPSAHS.
KPSAHS is not obligated to admit all applicants who meet the minimum admission criteria. Final selection of students shall be made by KPSAHS, which reserves the right to deny admission to any applicant for any lawful reason. Qualified students are admitted in compliance with federal and state non-discrimination laws.
KPSAHS complies with the Rehabilitation Act of 1973 and the Americans with Disability Act, as set forth in the Services for Students with Disabilities policy.
Admissions Requirements:
Transcripts
Applicants demonstrate fulfillment of program prerequisites by submitting official transcripts from a regionally-accredited college or university. An Associate of Arts or Associate of Science degree (or higher) may be earned in any subject, and each program has specific program prerequisites as identified in the KPSAHS Academic Catalog.
Transcripts are reviewed by the Admissions Department at no cost to the applicant. Course work must be completed and documented on an official sealed transcript from a regionally-accredited institution, a minimum of 3 semester or 4 quarter units with a grade of "C" or higher. Do not submit "in progress" courses. All prerequisite coursework grades must be verifiable and on an official transcript in the form of a letter grade. KPSAHS does not accept Pass/Fail, Credit/No Credit grades for admissions prerequisites.
Foreign Transcripts
All foreign diplomas and documents must include an official notarized translation in English and be evaluated by an approved National Association of Credential Evaluation Services (NACES) foreign transcript evaluating agency prior to submission. Foreign transcripts must be officially sealed and accompany all submitted transcripts. All evaluations must include a cumulative GPA, course by course with grade and total units documented as semester or quarter units, and notes degree(s) awarded.
National Association of Credential Evaluation Services ("NACES")
Letters of Reference
Letters of Reference Two (2 only) - currently dated (within 6 months of submitting online application), and must bear an original signature. Letters of Reference must be uploaded through the application portal only, not mailed in separately. The letters should be from persons who can address your competencies, abilities, experience and character related to your academic, professional, and/or employment activities.
Job Shadowing (Required Only for Bachelor Degree Programs)
Applicants are required to complete a minimum of eight (8) job shadow hours in the department best corresponding to the program for which they are applying. Applicants must include official evidence of completion with their application. Evidence of job shadowing may vary by site and could include a time card or letter on official letterhead; any submission must be signed by a department supervisor. KPSAHS does not provide assistance in securing a location for job shadowing. Job shadowing is required only for Bachelor of Science Degree Programs.
Resume
Resume – Maximum of 2 pages.
Application Handling Fee
Application Handling Fee of $65.00 (non-refundable) must be paid by check or through CyberSource once you have completed your online application. An application fee is required with each program application. Payments are no longer accepted in person at KPSAHS.
Application Process
The process for submitting a completed application is located below. Please see the Bachelor of Science Application Instructions for greater details.
Step 1: Online Application (includes application form and uploads)
Complete the online application available on each programs' webpage. If applying to more than one degree program, separate applications are to be completed for each program.

Pay the required $65 application fee.

Upload two (2) letters of reference

Upload Resume (2) pages maximum.

Upload evidence of job shadowing
Please do not upload official transcripts to the application portal; these are to be mailed as described in Step #2.
Step 2: Mail Official Transcripts
Official transcripts must be mailed to:
Kaiser Permanente School of Allied Health Sciences
Attn: Admissions Department
Please note:
Transcripts or documents received after the application deadline will not be accepted.

Students applying to multiple programs are required to submit multiple sets of transcripts.

Students whose transcripts reflect a name other than that used in the online application form should contact Admissions.
Please read the Catalog to learn more about Admissions.