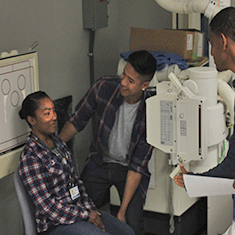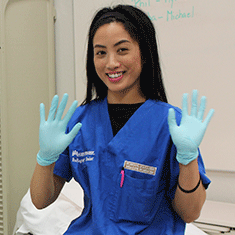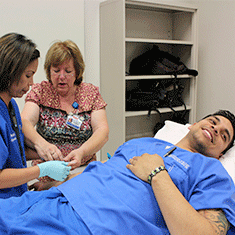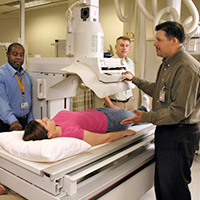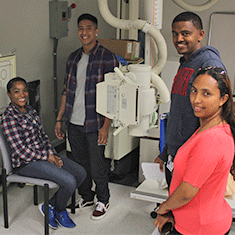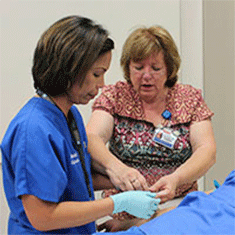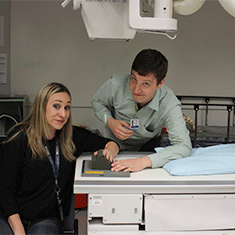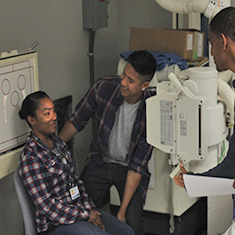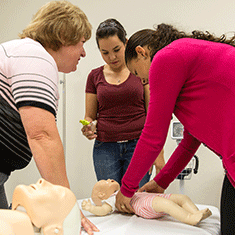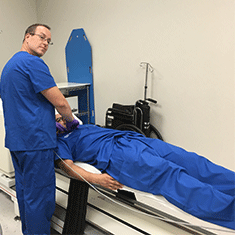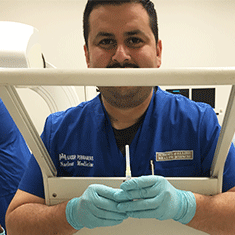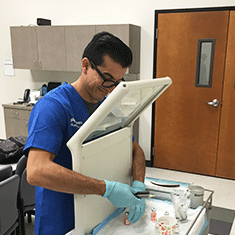 Welcome to the Nuclear Medicine Program
Please find the new Nuclear Medicine application here.
If you have a strong interest in the health sciences and are looking for a people oriented career, consider Nuclear Medicine Technology!
Nuclear Medicine combines chemistry, physics, mathematics, computer technology, and medicine through the use of radioactivity to diagnose and treat disease. Though there are many diagnostic techniques currently available, Nuclear Medicine uniquely provides information about both the structure and function of virtually every major organ system within the body.
The Nuclear Medicine Technologist is a highly specialized healthcare professional who works closely with the nuclear medicine physician.
Please refer to the description in the Catalog for additional details about this educational program, including the program prerequisites, certification/licensure requirements, mission statement, goals, program learning outcomes, job duties, physical requirements, length, structure, graduation requirements, and course descriptions.
Program graduation rates, job placement rates, and pass rates on national certification exams are reported to the Joint Review Committee on Educational Programs in Nuclear Medicine Technology (JRCNMT) and summarized in a five-year program outcomes report (available via the link below). Please note that calculation of graduation rates and exam pass rates may follow a different methodology than that used by other state or regulatory agencies.
Graduate Outcomes Report: View the KPSAHS Nuclear Medicine Five Year Program Outcome Data Submitted to JRCNMT.