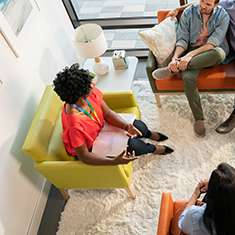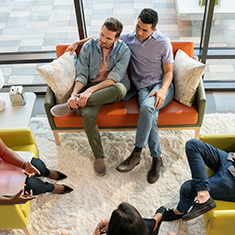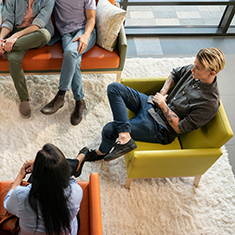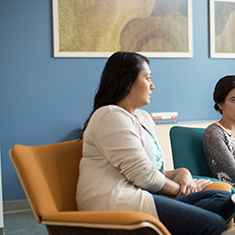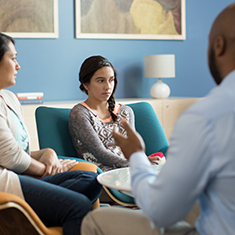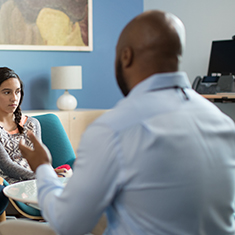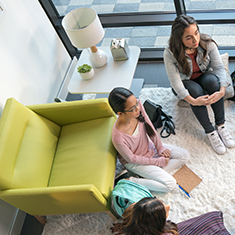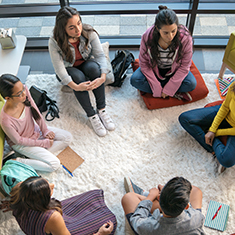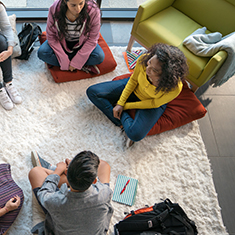 Master of Science in Counseling
Frequently Asked Questions


FAQs
Thank you for your interest in the Master of Science in Counseling program. The following FAQs are provided help you find the answers you need as you begin your educational journey. We also strongly encourage prospective applicants to sign up for one of our Virtual Information Sessions. These interactive sessions are a great way for prospective applicants to learn more about the MS in Counseling program and the field of mental health counseling.
General Questions
We do not have a doctoral program at this time. Our current program is a Master of Science in Counseling which will prepare graduates for licensure as a Marriage and Family Therapist.
The MS in Counseling Program and The Kaiser Permanente School of Allied Health Sciences are accredited by the WASC Senior College and University Commission (WSCUC). The program is approved by the California Board of Behavioral Sciences (BBS) for graduates to be licensed in California and is designed to meet the requirements of section 4980.36 of the California Business and Professions Code (BPC).
MS in Counseling
The program is 24 months. Students must continue with supervised clinical experience for a minimum of one-year post-graduation. It is important to review CA Board of Behavioral Sciences requirements for licensure. You can find helpful links on our website.
We anticipate accepting approximately 20-25.
A student's clinical schedule will vary based on their clinical site, but students should be prepared to spend 16-24 hours per week in the clinical setting. Please refer to the Clinical Training Timeline under Program Details.
We are working with the Kaiser Permanente Northern California Mental Health Training Program to develop training sites. Our training locations are currently limited geographically, and we are working to expand across the region.
In the first year we anticipate students should plan on spending around 14-28 hours outside of class each week.
This will depend on each student's individual situation. During the first year, students can expect to spend two days in class (either online or in person) plus 14-28 hours outside of class.
Mental Health Scholars Academy for KP Employees
KP employees are not required to apply to the Mental Health Scholars Academy. However, if they plan on applying to the MHSA, they should complete that process before applying to KPSAHS.
If you are planning to apply to the Mental Health Scholars Academy, you must complete their application process first.
No. Applicants who go through the Mental Health Scholars Academy are not guaranteed admission into the program.
Application Process
No. The master's in counseling program is open to the public.
KP employees do not have an advantage over other applicants. All applicants are evaluated equally.
Your prior degrees, either bachelor's or master's, can be in any discipline.
KPSAHS does not currently have a recency requirement.
Applications are reviewed once the application period ends. Candidates being considered for admissions based on their application will be invited to participate in interviews with faculty. Admissions interviews are typically scheduled during late February through early April, and typically occur on the KPSAHS campus in Richmond California.
The Master of Science in Counseling program will have one cohort start per year. Please visit the KPSAHS Apply Now page for the most up-to-date information.
The primary tool a mental health counselor uses to support others is themselves. People entering the field should hold a deep interest in self-exploration and ongoing personal development. Counselors need more than theoretical knowledge and technical skill; they must bring themselves to the work in order to maximize their effectiveness. The following characteristics are associated with good counselors:

Self-awareness
Multicultural sensitivity and cultural humility
Hope and optimism
Flexibility
Trustworthiness
Interpersonal skill
Tuition and Fees
No, KPSAHS does not participate in Title IV funding (i.e., federal student loan programs, FAFSA, etc.).