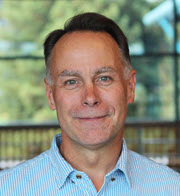 Anthony Dragonette, PsyD
Dr. Anthony Dragonette is a licensed psychologist with a passion for patient care, clinical leadership, supervision and teaching. Prior to his role at KPSAHS, he developed and established the integration of behavioral health with medical care at the University of California, Berkeley. Additionally, Dr. Dragonette served as the program director for Addiction Medicine and Recovery Services at Kaiser Permanente, Santa Rosa. In that role, he was responsible for clinical supervision and operational leadership for a team of psychologists, licensed clinical social workers, and marriage and family therapists.
Dr. Dragonette pursued graduate training in clinical psychology in 2004 at Georgia School of Professional Psychology following a career as a residential architectural designer. He lives in Sonoma County and has a private practice where he provides psychological services for a diverse clientele.