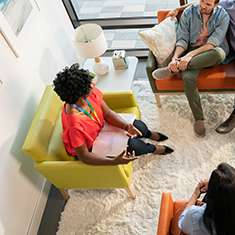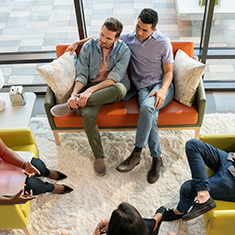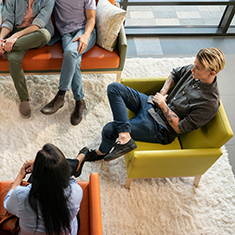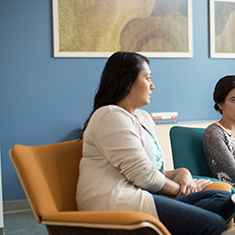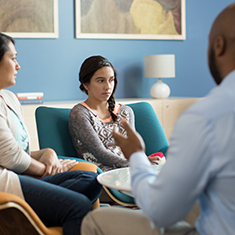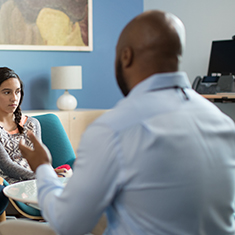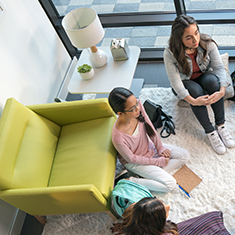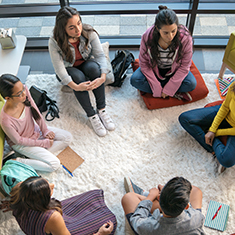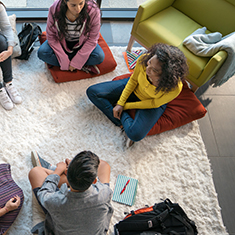 Welcome to our Master of Science in Counseling, Marriage and Family Therapy Concentration
Please find the Master of Science in Counseling, Marriage and Family Therapy Concentration program application here.
Thank you for your interest in learning more about our institution and educational program. We are looking forward to engaging with you in your research of graduate programs in counseling. Potential students often have many questions about the field of study, licensure, future opportunities for employment, educational experiences, and supervised clinical training sites. Our website may not answer all your questions and we therefore invite you to attend one of our upcoming informational sessions so that we can meet you and provide additional answers.
The Master of Science in Counseling, Marriage and Family Therapy Concentration (MSC) degree at the KPSAHS aims to be the gold standard of education and training for mental health counseling in the health care setting and prepares students for licensure in the state of California as a Marriage and Family Therapist (LMFT). The program must be approved by the California Board of Behavioral Sciences (BBS) for graduates to be licensed in California, and the BBS requires specific curriculum, practicum hours, and credit minimums (90 quarter credits). Most courses will be offered in both distance education and in-person delivery with individuals on-site for activities where face-to-face contact is beneficial. Supervised fieldwork experiences will take place at Kaiser Permanente (KP) Medical centers, community clinics, and counseling centers.
Those who are interested in our program can attend one of our Information Sessions.
Read the article in InsideKP, Earn a master's degree in counseling from Kaiser Permanente.
KPSAHS Master of Science in Counseling Mission Statement
The counseling program at KPSAHS recognizes the foundational role relationships hold in human well-being. Our mission is to educate individuals with diverse and intersecting identities to promote the health and welfare of all individuals, couples, families, and communities. Our program focuses on resiliency and strengths-based approaches that incorporate current research, theory, best practices, and cultural humility. We are committed to supporting students in the developmental process of self and other awareness as they prepare for practice as counseling leaders.
Diversity
The Counseling Program at KPSAHS recognizes the wonder of diversity in human identities, and we value the myriad ways these identities intersect. We aspire to educate and train individuals with these foundational values and look forward to the developmental experience of fostering safety in all our interactions.
The MS in Counseling program is not yet approved by the Board of Behavioral Sciences or Bureau for Private Postsecondary Education.